Taylor Ford – New Vehicles
61-67 Barber St
Gunnedah NSW 2380
Sales: (02) 6742-3322
New Vehicles Opening Hours
Monday – Friday 8:00am-5:00pm
Saturday 9:00am-12:00pm
Sunday Closed
Falcon Ute
The ultimate Falcon Ute.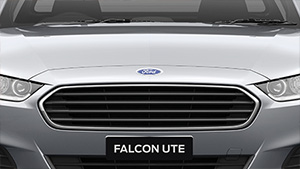 Intelligent design enhancements make this rugged workhorse more than just a pretty face. Increased comfort and smart technology make the Falcon Ute an efficient and effective place from which to run your business and your life outside of work.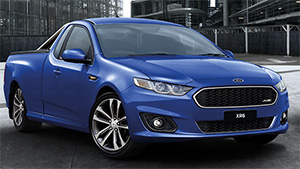 Whether you run on gas or petrol, the FG X Falcon innovative range of engines delivers the power of a tough workhorse with smooth car-like handling. Hand in hand with this comes exceptional handling capabilities, all designed to keep you and your family safer than ever before.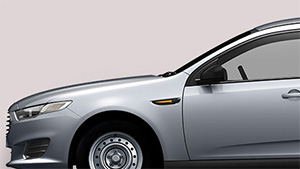 Falcon has always delivered a high safety standard and the FG X Falcon Ute continues this tradition. With side head/thorax airbags, Dynamic Stability Control (DSC) standard across the range, it's little wonder its achieved Australia's highest safety rating.
Carrying power Car comfort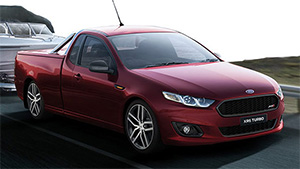 The FG X Falcon Ute has the brute strength and power to get the job done. The range offers payloads of up to 1 tonne and towing capacities of up to huge 2,300kg. Even when carrying heavy loads, the Falcon Ute maintains its dynamic handling and car-like comfort – meaning working conditions have never been better.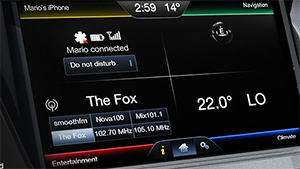 The FG X Falcon is the most technologically advanced and intuitive Falcon ever made. With state of the art connectivity features, an innovative colour touch screen and cleverly laid out command controls, you've got everything you need to control comfort, climate and communications.
Super smart 6-speed transmission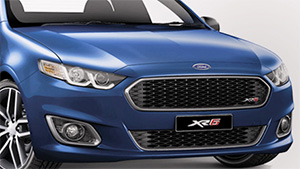 Employing advanced mechatronic units that deliver precise control over all 6 gears, the 6-spead automatic transmission ensures smooth delivery of power and torque for a thoroughly fun drive across the range. By pre-selecting your next gear it ensures you don't lose power between gear changes, so you drive more efficiently as well more enjoyably.