Taylor Ford – New Vehicles
61-67 Barber St
Gunnedah NSW 2380
Sales: (02) 6742-3322
New Vehicles Opening Hours
Monday – Friday 8:00am-5:00pm
Saturday 9:00am-12:00pm
Sunday Closed
Falcon
Power meets passion.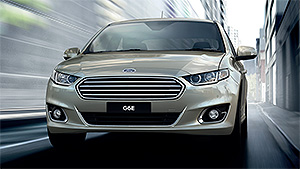 With a new updated design, the FG X Falcon continues to offer customers a choice of luxurious sleek style with the G-Series range and sports performance style with the XR range.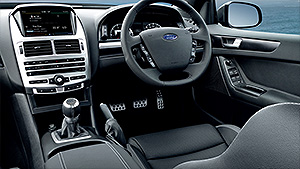 Sit inside the Falcon and you'll be amazed by its spaciousness. Not only is it sizable, it's clever. The ergonomically designed interior is exceptionally comfortable for long drives whilst the four way adjustable electronic driver's seat allows for the ideal driving position.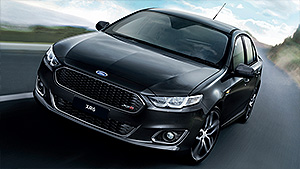 Whether fuelled by gas or petrol, the FG X Falcon's innovative range of engines can deliver the power you'd expect from a large car, with the fuel costs and CO2's you'd expect from a smaller one.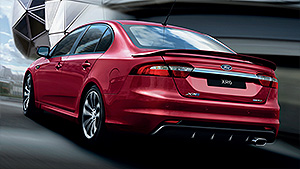 The FG X Falcon is the most technologically advanced and intuitive Falcon ever made. With state of the art connectivity features, an innovative and instinctive colour touch screen, and cleverly laid out command controls the driver has everything they need to control comfort, climate and communications.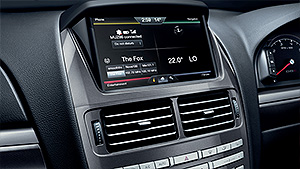 The easy-to-read multi-function display allows you to check everything at a glance, from speed and journey distance, to temperature, vehicle warnings and more. Allowing you to know exactly what's going on at all times, with minimum distraction.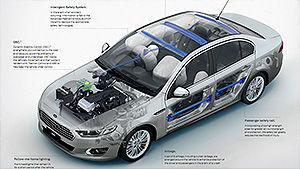 Falcon has a rich heritage of delivering cars with the highest safety standards. It was the first Australian built car to be awarded a 5-star ANCAP safety rating. So it's not surprising the FG X Falcon continues this tradition. With side curtain airbags, reverse parking sensors (now both standard across the range), dynamic stability control and projector headlamps, just to name a few features.